Market Commentary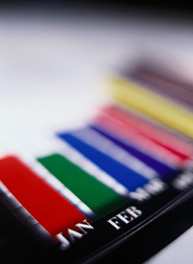 Monthly Financial Markets Commentary — March 1, 2023
Stocks and bonds fell in the month of February, with investors questioning the thesis of a "soft landing" for the economy and a "pivot" to lower interest rates by the Fed. The downdraft was more pronounced in the value end of the spectrum, with investors taking or holding positions in stocks with low or no earnings as opposed to those more prosaic companies with solid and sustainable earnings.
The yield on the 10-Year Treasury Note rose to nearly 4.00% by the end of the month, a huge move in such a short amount of time.
For 2023 the S&P 500 Index, the capitalization-weighted broadest measure of U.S. stock market performance, has returned 3.78%. The Nasdaq Composite Index, another capitalization-weighthe soted index, but more reflective of growth stocks, has returned 9.81%. Finally, the Dow Jones Industrial Average, a price-weighted index, has returned -1.19%. All returns are on a "total return" basis, meaning that they include dividends.
The Morningstar U.S. Aggregate Bond Index, a broad measure of the U.S. bond market, has returned .35% for the year. Fixed income investments have risen substantially and bonds represent a viable alternative to stocks. After many years this appears to be the end of "TINA" (There Is No Alternative - to stocks).
The sectors in the equity market that have performed the best in 2023 are Consumer Discretionary, Information Technology and Materials at 11.2%, 9.3% and 5.3%, respectively. Energy, Health Care and Utilities fared the worst at -3.80%, -5.3% and -5.6%, respectively. This is almost the mirror image of what transpired in 2022, illustrating the dramatic move from "risk-off" to "risk-on".

The comparison of current price/earnings ratios and dividend yields as of March 1, 2023 to those of the prior year is as follows.

| | | |
| --- | --- | --- |
| Index | Current* | Prior Year* |
| S&P 500 | | |
| Price/Earnings | 17.82 | 23.83 |
| Dividend Yield (%) | 1.71 | 1.41 |
| Dow Jones Industrial Average | | |
| Price/Earnings | 21.67 | 18.47 |
| Dividend Yield (%) | 2.12 | 2.09 |
* based on 12-month trailing data
Current national average CD deposit yields for one-year, two-year and three-year instruments are 4.65%, 4.15% and 4.05%, respectively. This class of investments now offers some competitive yields.

Gold and crude oil most recently traded at $1,832.15 and $78.25, respectively, compared to $1,925.45 and $105.75 one year earlier. The fundamentals with respect to commodities would appear to be strong in that both short and long-term supplies are constrained, and China has come on line as a big consumer.