uarterly Newsletter
Spring, 2020
Tax Legislation

Cares Act
The Coronavirus Aid, Relief, and Economic Security Act ("Cares Act"), the most expensive piece of legislation ever passed, was signed by the President on March 27th. Following are the most important provisions for individual and business taxpayers.
For individual taxpayers:
$1,200/$2,400 recovery rebates for individual taxpayers, married taxpayers, as advance refunds of credits against 2020 personal income tax. The refunds are phased out $5 for every $100 with a phase-out threshold of $75,000 for single filers and $150,000 for joint filers. The amounts cannot be claimed if one can be claimed as a dependent on another return.
Waiver of the 10% penalty for early distribution from a qualified retirement plan if the distribution is related to a coronavirus-related illness
Waiver of required minimum distributions for 2020, regardless of whether the taxpayer has been impacted by the pandemic
An above-the-line deduction for charitable contributions in 2020 of up to $300
For business taxpayers:
A credit against employment taxes equal to 50% of qualified wages paid to employees who are not working due to the employer's full or partial cessation of business. The credit can be claimed on a quarterly basis, but is limited to $10,000 per employee, per quarter.
Deferral of employer payroll taxes. Payroll taxes related to the period beginning with the passage of the Act and ending December 31, 2020 are eligible to be deferred 50% until December 31, 2021 and 50% until December 31, 2022. The employer portion of employment taxes and equivalent payroll taxes paid by a self-employed individual are eligible for deferral.
Liberalization of net operating loss rules. The Act allows for a five-year carryback of net operating losses incurred in 2018, 2019 or 2020, and allows for these losses to fully offset income, contrary to prior law.
Correction of the "retail glitch" related to qualified retail improvement property. The Act specifies that such property is 15-year property (as opposed to 39-year property), which not only provides for much faster depreciation but also allows for the special bonus depreciation.
Coronavirus Tax Relief

The Families First Coronavirus Response Act was signed by the President on March 18th. Two important features of this law are:
A requirement that employers with fewer than 500 employees provide paid sick leave to employees who are forced to stay home due to quarantining or care for a family member. The Act compensates employers in the form of a tax credit against payroll taxes. The credit is also available for self-employed individuals.
The Act postpones the tax return filing and tax payment deadline from April 15 to July 15. This extension is applicable to all taxpayers, and specifically applies to tax returns due April 15, 2020 with respect to the 2019 tax year and to quarterly estimated tax payments for the 2020 tax year due April 15, 2020. The period from April 15 to July 15 will be disregarded in the calculation of penalties, interest and additions to tax.
Secure Act
The Setting Every Community Up for Retirement Enhancement Act of 2019(the "Secure Act") became effective December 19, 2019. While the news is generally positive, there are some taxpayer-unfriendly provisions.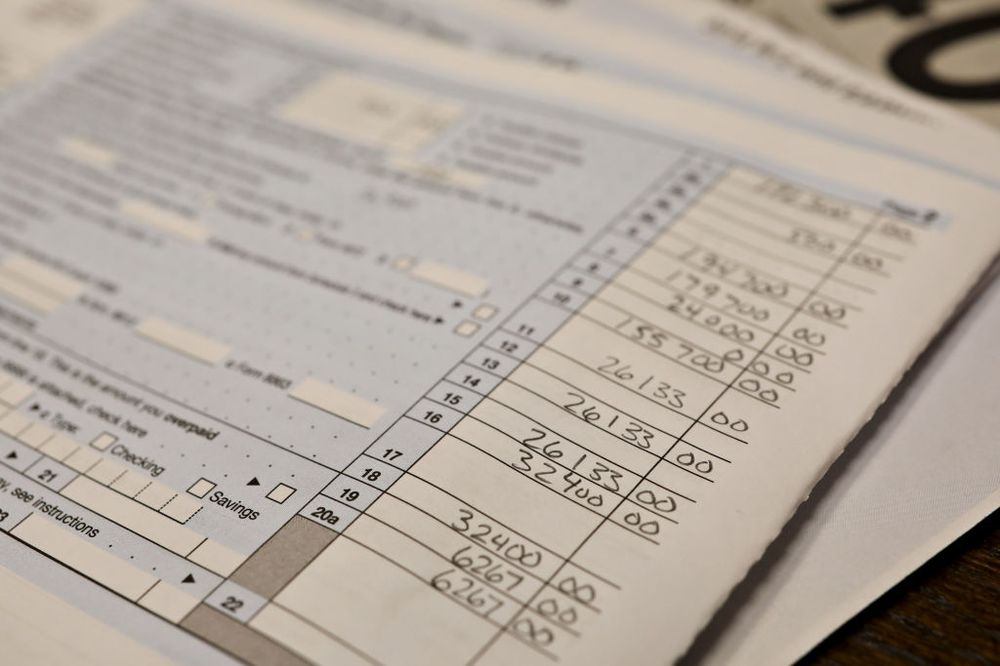 The Good News:
The age at which required minimum distributions ("RMDs") must begin, previously set at 70 and ½ years, has been increased to 72 years.
The requirement that contributions to retirement plans cease at age 70 and ½ years has been eliminated; therefore contributions can be made at any age.
Up to $5,000 can be withdrawn from IRAs and certain other plans to pay for the expenses of birth or adoption of a child.
A popular technique for deferring or eliminating income taxes, the so-called "Stretch IRA" has been severely curtailed, except in certain limited circumstances.
Qualified Charitable Distributions ("QCDs"), which are direct contributions from IRAs to charitable entities, will have to be deferred for an additional year and a half and conform to the new RMD beginning age of 72.
The Bad News:
The repeal and replacement of the Stretch IRA rules has received considerable press, generally quite negative. Absent special circumstances, such as spousal beneficiaries, or chronically ill or disabled beneficiaries, balances in IRAs have to be distributed within 10 years. Previous law allowed for the deferral of distributions over the lifetime of the beneficiary, setting up the possibility of tremendous tax savings, particularly with respect to gifts to very young beneficiaries.
The limited 10-year stretch still provides some tax deferral benefits, and in the case of Roth IRAs, considerable tax benefits. A significant provision of the new law is the flexibility to defer distributions within the 10-year period. There is no requirement that distributions be ratable within the 10-year period – the beneficiary can distribute the entire balance at the end of the 10-year period. While this probably would not be optimal in the case of a regular IRA (because of the bunching of income into one year and concomitant higher income tax bracket), it would provide a 10-year tax-free buildup of income in the case of a Roth IRA. Furthermore, at the end of the 10-year period, the Roth IRA beneficiary could purchase a non-qualified annuity and continue the deferral of tax for the lifetime of the beneficiary. This would not be as beneficial as under previous stretch Roth-IRA rules (because post 10-year earnings would only be tax-deferred rather than tax-exempt), but would be considerable.
We are happy to address any questions you may have about the above strategies. Feel free to contact us by telephone or email.